I USED ONLY THE ORDINARY PRODUCTS FOR A MONTH
Back in May, I received some products from The Ordinary, and after a few extensive days of research and watching endless of review videos on YouTube, I finally felt ready to mix my own concoction of skincare ingredients for the perfect skin care routine.
The Ordinary is a widely known and beloved brand, but if the name rings no bell, here's a little summary of the brand from their own website:
"The Ordinary is an evolving collection of treatments offering familiar, effective clinical technologies positioned to raise pricing and communication integrity in skincare."
Personally, I have always viewed the brand as a straight-to-the-point, no BS type of brand, offering products with simple ingredient lists at an affordable price range. I have watched several videos online praising the brand and how easy it is to incorporate their products into your skincare to fit your needs, so today I am very excited to finally share my thoughts on these products with you.
I started off with a 5 step routine after my cleansing step at night
"B" Oil

Natural Moisturizing Factors + HA
Lactic Acid 10 % + HA

Niancinamide 10 % + Zinc 1 %

Hyaluronic Acid 2 % + B5
It started out fine, but eventually it felt too excessive for me to put that much on my face before bed. I have had previous experiences of breakouts due to overlayering at night so I've always tried to keep it light before going to sleep. So I began with cutting out the B Oil, and on the nights I didn't use Niancinamide, I would use the Buffet + Peptides instead.
Sometimes I would switch out both the Lactic Acid and Niancinamide with the Vitamin C Suspension.

Here are my initial thoughts and findings after switching between the products for A BIT OVER a month
At first I would use the Niancinamide + Zinc and Lactic Acid at both day and night, but quickly found this drying my face tremendously and causing my skin to flake in certain areas. So I opted either for Lactic Acid, Hyaluronic Acid and the moisturizer in the morning, or just the Hyaluronic Acid and moisturizer instead. The Hyaluronic Acid helped with my occasional dryness, especially during the seasonal changes, and was a much welcomed product in my routine.
After occasionally switching up the combination of products I would use in each routine, I believe I found the products that I would definitely keep in my cabinet and a few that I found did not do much for me.
Firstly, it is important to note that I experienced a mild form of a breakout after I began using these products. This is normal and is called purging, which is caused by active ingredients being introduced to your skin. These products tend to increase the cell turnover rate, thus pushing skin issues that have been lurking underneath and developing at its own pace, to the surface, making it look like you're breaking out big time. So have some patience when you try out new products and give your skin some time to get over this purging phase.
Before I began testing out the Ordinary, my skin was in a decent state and I mainly struggled with occasional dryness and uneven skin tones. What I found out after testing all the products was that my skin did not require a daily use for any of them, except maybe the Hyaluronic Acid + B5.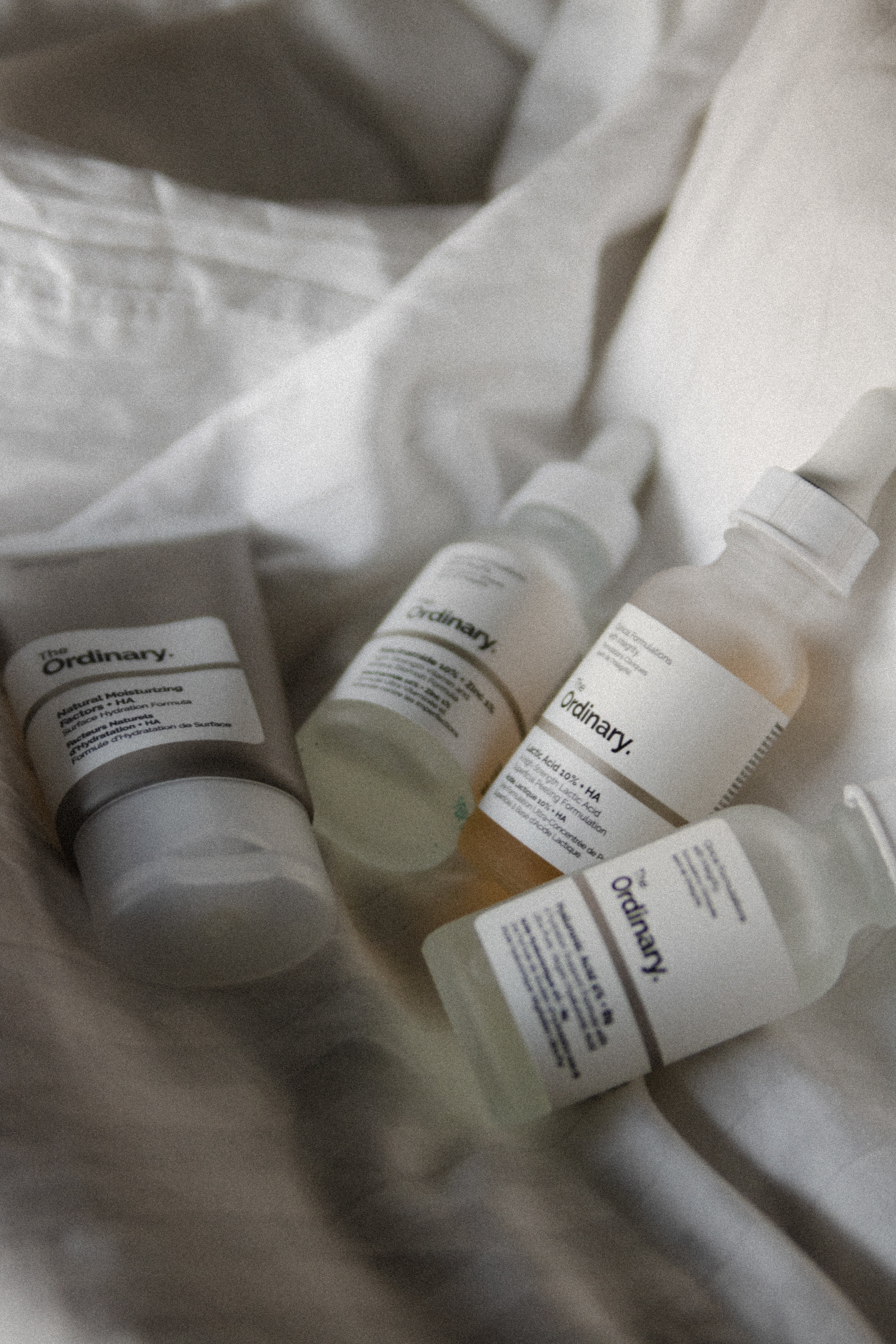 And my final thoughts
My conclusion is that I only need to use the products whenever I have skin issues that requires a little boost. Whenever I feel my skin being bumpy, I'll take out the Niancinamide + Zinc in order to fight the small bumps. Lactic Acid is a good exfoliant that I try to use one or twice a week in order to fight uneven tones and textural irregularities.
I found the Natural Moisturizing Factors + HA to be a good moisturizer for me during the summer time, as a lightweight cream, but not enough for when my skin felt extra dehyrated and dry. I would always use this together with the Hyaluronic Acid.
That is it! These are the four products I am definitely going to keep accessible in my bathroom cabinet.
If you have tried The Ordinary before, I would love to hear your thoughts about it!
Love, Ellen